Moscova is the new shower enclosure collection from Samo
Moscova forms part of the new DolceVita series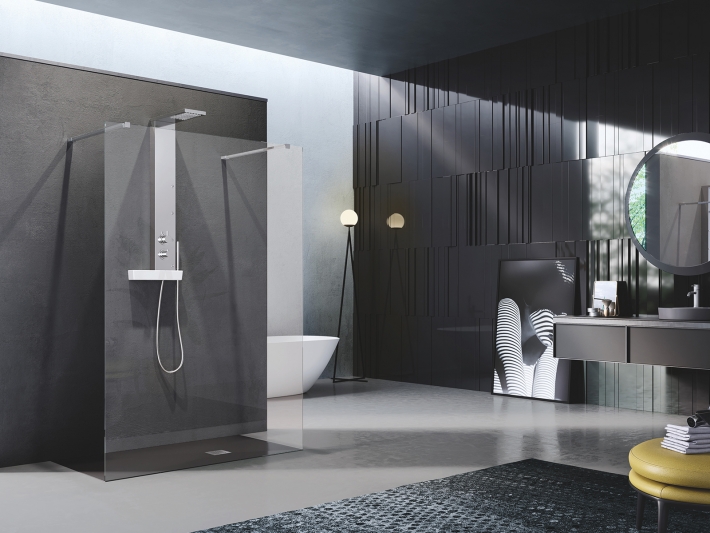 Moscova by Samo.
Moscova by Samo.
Moscova by Samo.
Moscova by Samo.
We can find this new series integrated into the new Dolcevita shower enclosure collection from Italian manufacturer Samo. Moscova is designed following a new vision for the bathroom interior, where the top of the range by Samo meets complete design freedom.
The new series name recalls the historic street in the heart of Milan and was chosen to evoke the style, both sophisticated and essential, characterizing the imaginary of the city.
Glass screens with 8 mm thickness and 200cm height, along with strengthening brackets, are the focus elements of a system where the shower wall becomes a space to design with creativity and to personalize, with the new graphics for digital prints on glass surface or mirror finishes, and aluminum details in brushed nickel, polished black, rose gold and total color bronze.