The winners of the iF DESIGN AWARDS 2021 have been selected
Spanish bathroom brands celebrate an overwhelming success at the prestigious international design competition

Opal Quiz by Acquabella.
Tempo Arabba by Acquabella.
Horizon Skyline 80 by Roca.
Frame by Fiora.
Kou by Fiora.
Klin by Genebre.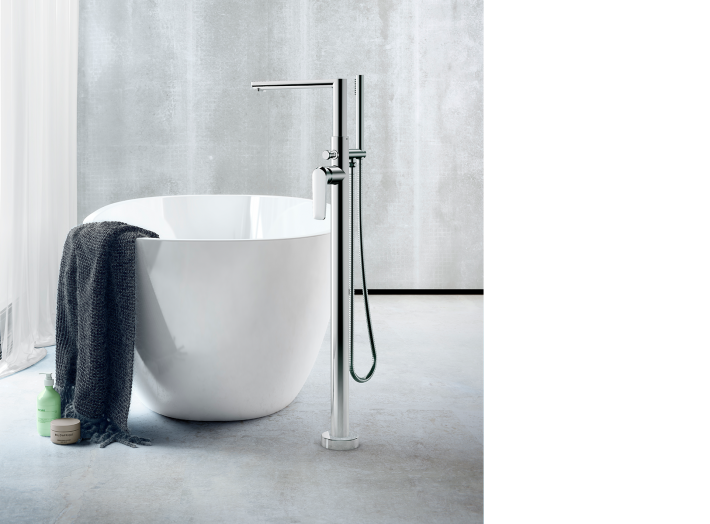 Koral by Genebre.
MCBath.
Magnet Kitchen by Ramon Soler.
MIO by Nuovvo.
Ture design by Clausell Studio for Sanycces.
Bol design by Clausell Studio for Sanycces.
Noa design by Clausell Studio for Munk.
After three very intensive days of judging, all the votes are in: this year's winners of the iF DESIGN AWARD have been selected. This edition was a huge challenge for everyone involved - because first of all, with almost 10.000 entries submitted, it was the largest iF Jury all time, and on top of that, the competition was judged as a purely digital event for the first time ever. Finally, 1.744 participants can look forward to receiving the iF DESIGN AWARD 2021. The 75 most outstanding design and innovation achievements were honored by the iF Jury with an iF Gold Award.
Spain has obtained a total of 81 iF Design Awards, across the different disciplines and categories, amongst which 5 iF Gold Awards. The Spanish companies within the bathroom equipment sector that have won a prestigious iF Design Award are Genebre, Fiora, Roca, MCBath, Ramon Soler, Nuovvo, Acquabella, and Clausell Studio, with basins designed for Sanycces.
Due to the pandemic, it will not be possible to celebrate the award winners in person with an Award Ceremony in Berlin this year. Instead, iF Design is organizing a worldwide digital award winners´campaign with a seven figure budget. The winner promotion will be launched on May 10th 2021, the day of the originally planned Awards Ceremony.