Schlüter-Systems celebrates its first Open Doors Week
From February 5th to 9th, the firm will present its new 2018 product releases for systems and constructive solutions
Schlüter-OrangeBox.
Schlüter-Systems.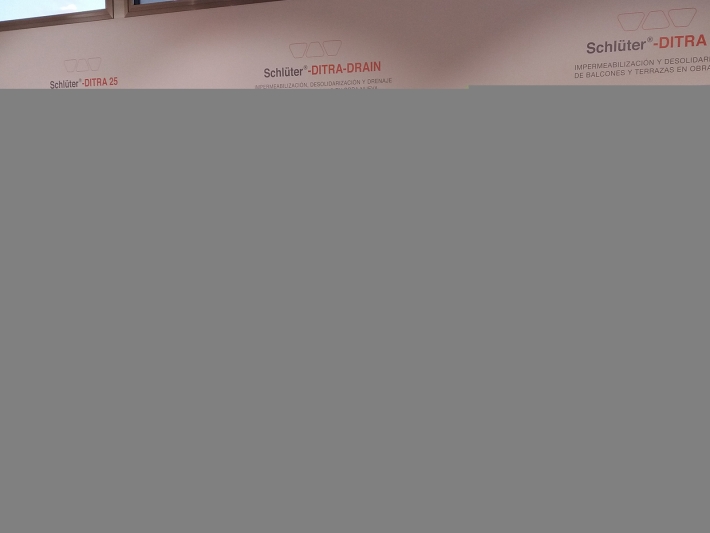 Schlüter-Systems Showroom.
From February 5th to 9th, the German manufacturer of constructive solutions Schlüter-Systems will celebrate its I Open Doors Week at its OrangeBox facilities, that are located in the Spanish town of Onda, at the heart of the Spanish ceramic tile industry. The recently inaugurated Schlüter complex pursuits the highest criteria of sustainability and at the same time, operates as the brand´s flagship showroom in Spain. During the event week, the portfolio of innovations, related to constructive solutions and different innovative products for the placement of ceramics and natural stone will be explained and showcased.
During the celebration of the Open Doors Week, we will be enabled to enjoy first-hand the impressive Schlüter-OrangeBox facilities, the German based firm new headquarters in Spain. At the same location, there is also a distribution centre, showroom and office spaces, all aimed at displaying the company´s products and also to organize information sessions at the training centre for staff and customers. The premises furthermore proudly represent a building with almost zero energy consumption, and the showroom is a clear example of the use and application of the different Schlüter systems, which allow buildings to meet the highest requirements, in terms of sustainable construction and energy savings.
Schlüter-Systems is a leading company in the segment of construction systems related to ceramics. The company employs more than 1,300 workers divided between Europe and North America, and has a total of seven international delegations. Schlüter-Systems is, for five decades already, a worldwide benchmark when it comes to equipment and construction concepts for the placement of ceramics and natural stone.