Nofer is honoured with the NAN Arquitectura y Construcción award for MUMO, its new multifunction bathroom furniture
In an emotive gala, the firm won the award for the best construction material of the year, in the category of sanitaryware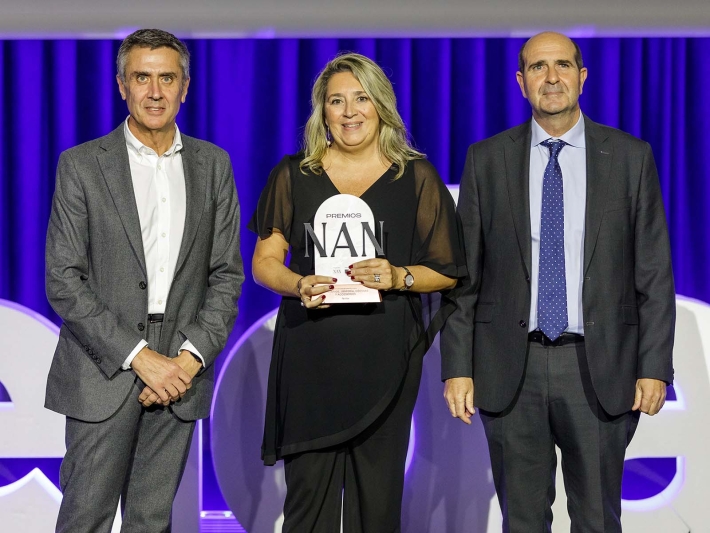 Nofer premio.
Premios NAN.
MUMO by Nofer.
Nofer, a Spanish firm for the manufacturing of accessories and complements for public bathroom spaces and specializing in products made of stainless steel, is celebrating. On the 17th of November, the Cívitas Metropolitano stadium in Madrid witnessed the 16th edition of the NAN Awards for the Best Architecture and Construction Materials Projects.
Nofer won the award for the best product of the year, in the category of "Sanitaryware, mixers, kitchen and accessories", considered one of the most important awards on the national scene. Anna Céster, specifier manager at Nofer, was in charge of collecting the Award for MUMO.
The award-winning product is a compact and multifunctional bathroom cabinet that integrates various functions. Behind the mirror, it features water, soap, air, and paper united in a minimalist, elegant and fully customizable design. A contactless solution, designed with the purpose to guarantee maximum hygiene in bathrooms that are frequently used on daily basis by many people. Moreover, the furniture design is able to adapt to different architectural projects and multiple bathroom environments due to its high versatility.