ISH 2019 reinvents itself: new calendar and new format
The German Exhibition presents a new sequence of visitor days and new layout of the exhibition halls
ISH, world's leading trade fair.
ISH.
ISH.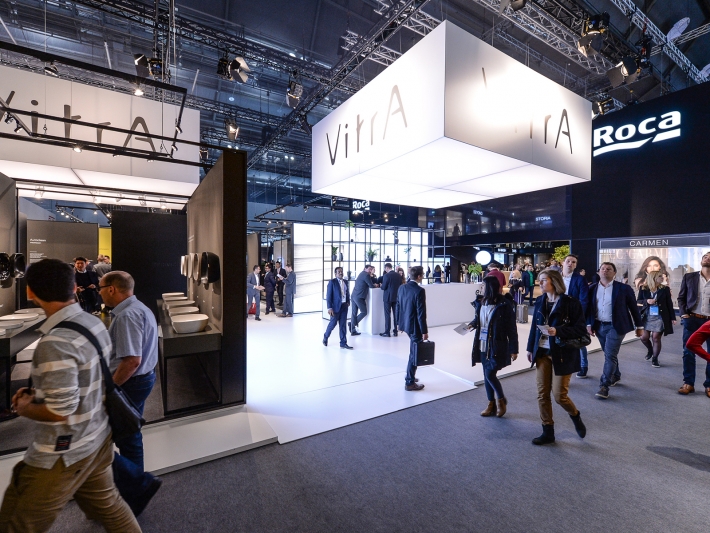 ISH.
In its edition of 2019, ISH has reinvented itself. The new makeover takes place both in terms of layout with a new format of the distribution of the exhibition halls and in terms of visual impact, and will, as a result, be setting new standards for the future. The inclusion of the newly built Hall 12 has required a fundamental rethink of the layout of all the exhibition halls on the fairground. The new grouping for the various product groups and themes creates a clearer overview and greater transparency for visitors and achieves all kinds of synergies for the exhibitors. Alongside the new concept for the exhibition layout, ISH is also changing the sequence of days on which it is held. For the first time in its history, the show will begin on Monday and end on Friday. The extension of visitor days is to accommodate the wishes of the exhibitors and it provides the possibility of an additional working day on which trade visitors can attend. At the same time, the new sequence of days makes it easier for international visitors to travel to and from the event.
Over 2,400 exhibitors, including all the market leaders and technological pioneers from Germany and abroad, will be showcasing their products, many of them for the first time in the world, from 11 to 15 March 2019 in Frankfurt. The trade fair is the sector's international meeting place par excellence – already in the past edition of ISH, some 64 percent of all exhibitors and 40 percent of visitors came from outside Germany. And this trend maintains upwards numbers for the future editions. At the ISH 2019, the selected partner country will be France. This will continue to foster an exchange of ideas and experiences at international level during the show. France was already the third largest nation represented amongst the international visitors back in 2017.
The ISH Water section concentrates, first and foremost, on sustainable sanitation solutions and the most innovative designs for bathroom environments. This area concerns, amongst other things, intelligent water-management systems and how best to make sure they are secure and safe and how best to regulate and monitor them. Furthermore, another hugely important area clean drinking water, specifically against the background of increasing urbanisation. At the same time, we must not forget about design considerations in the bathroom. The challenges for bathroom planning in the future continue to reflect the need to bring together the various aspects that result from demographic change, together with other important topics such as health, wellness, comfort and wellness, without losing sight or forgetting about the responsible and sustainable use of resources. And for sure, there will be plenty of exhibitors showcasing ground-breaking solutions for the bathroom of the future.