Grass Iberia grows and consolidates market share and positioning
The firm will launch new products this year based on excellence and differentiation, focusing on the most demanding customers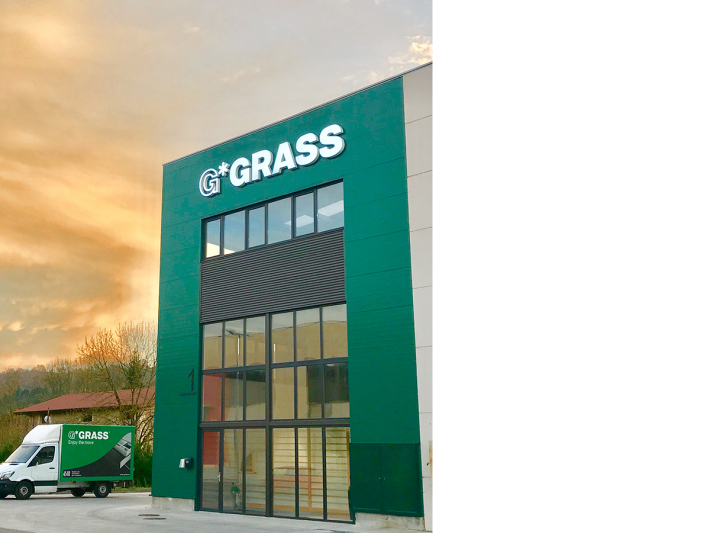 Grass Iberia.
F8 Crystal and Crystal Plus by Grass.
Grass Iberia, with subsidiaries in Spain and Portugal, and a corporate headquarter in the Bask city of Iurreta (Bizkaia) closes the financial year with a sales turnover of 10.412.715 euros, which represents an important increase rate on last year figures. Grass global headquarters is located in Austria, where the company was established 70 years ago. The firm´s main activity is the manufacturing and marketing of hardware for door and drawer systems. The company´s initial years started off as a product developing partnership and lead supplier of drawer systems for the furniture industry, serving the most demanding customers: guide and slider systems, hinge systems, lifting doors, corner cabinets and hardware accessories for furniture interiors. Grass at present is the official supplier of many of the most renowned brands on the market.
Grass vast approach towards product excellence and differentiation have resulted in the increased turnover results from the past year. In this sense, Grass Iberia is following the footsteps of the Austrian headquarters, setting new milestones, exceeding targets and increasing in sales. For 2019, the company has budgeted a nett operating income of more than 650 thousand euros, linked to a sales figure expectation of more than 16 million of euros. Besides the important sales and turnover targets, which are fundamental to reassure the company´s continued growth; the firm also announces new challenges in other areas. The new targets include the expansion of the existing new warehouse facilities in Hohenems at the Dornbirn district in Austria, together with its internal logistics operation structure, also the market launch of exiting new products, as well as the establishment of the Grass brand worldwide, furthermore, an increased Social Corporate Responsibility policy and new commercial strategies, amongst other business initiatives.