Absolut Keramika presents its new collections in Moscow
The Islandia and Caicos porcelain tile series are the highlights of the new product releases presented by the Spanish firm
Islandia by Absolut Keramika.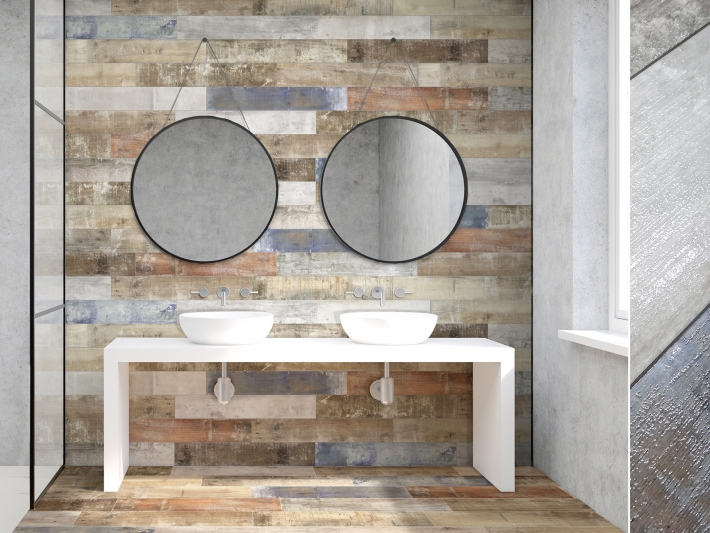 Caicos by Absolut Keramika.
Absolut Keramika has participated this month of April in the 2018 edition of the Batimat Moscow Exhibition showcasing to new visitors and long term customers its latest product launches. Some of the highlights of the new portfolio of exclusive collections of the Spanish brand are the Islandia and Caicos series.
The Islandia range is one of the latest additions to the rectified porcelain tile offer of Absolut Keramika, offering the customer the opportunity to personalise their homes, adding an elegant and sophisticated feel to their interior decoration style. The collection, characterized by a minimalistic designer style, yet contemporary and versatile by offering different design formats and moreover very carefully engineered and detailed quality details. An ideal fit to each room ready for home improvement, with a 75x75cm format that is traditionally used as floor tile applications, but yet offers a surprising look when used as well for wall tile applications, by using original patterns and installation patterns.
Furthermore, the Caicos range is another of the highlights of the new collections of Absolut Keramika by featuring an original 15x90cm format. The porcelain tile, offering multiple design patterns and various colour shades, immediately draws the attention presenting itself as a new and innovative tile concept. It is the ideal collection choice for bold decoration accents, both for floor and will tile applications, and for those seeking for an urban and light hearted appeal. The de-toned interplay of colours is the main design feature of this model and together with an application of special textures and carefully designed details, it creates a harmonious attractive setting in every home.