STH GROUP launches its new 2021 catalogues
New releases with plenty of interesting new items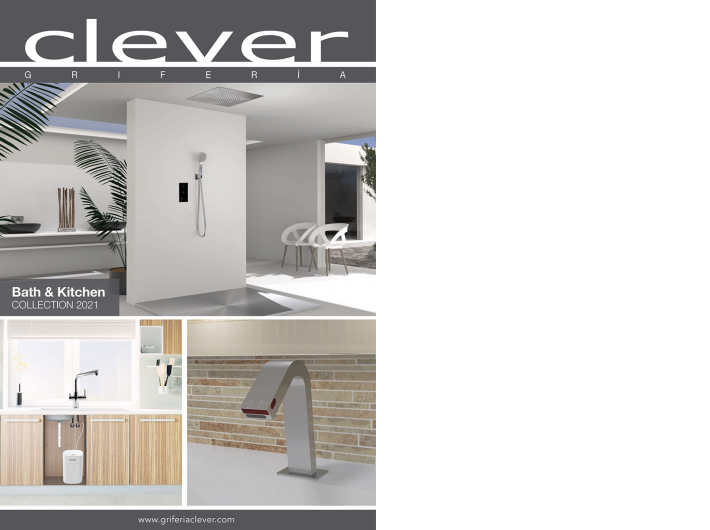 Clever catalogue.
STH catalogue.
Nine Xtreme, black finish.
Standard Hidraulica starts the year nearer to the customer than ever, with 7 new catalogues, full of new products; the catalogue for the plumbing and heating segment STH Fontaneria y Calefaccion (general catalogue and news); Griferia Clever for the Clever brand brassware collections (general catalogue and news), ISF AGUA and ISF GAS, and last but not least, the new BRICOSTANDARD catalogue.
Amongst the new product releases of Griferia Clever, the highlights are new series such as Elizabeth I & II gama Platinum, Vogue Xtreme & Elegance gama Styles, the Digital Panel for bath & shower environments, the Niagara extra large ceiling shower, Pure - the Ultrafiltration equipment for treated water, Duplo - the electronic tap with 2 outlets, for water and soap, the "metal free" sink mixer and the ECO mixer range, just to name a few.