Reform your bathroom with Geberit for a better living standard
The demand for home refurbishments increases 48%
Geberit Variform with iCon WC.
Geberit One by Geberit.
Geberit iCon.
Geberit iCon.
Sigma, Duofix and Sigma21 by Geberit.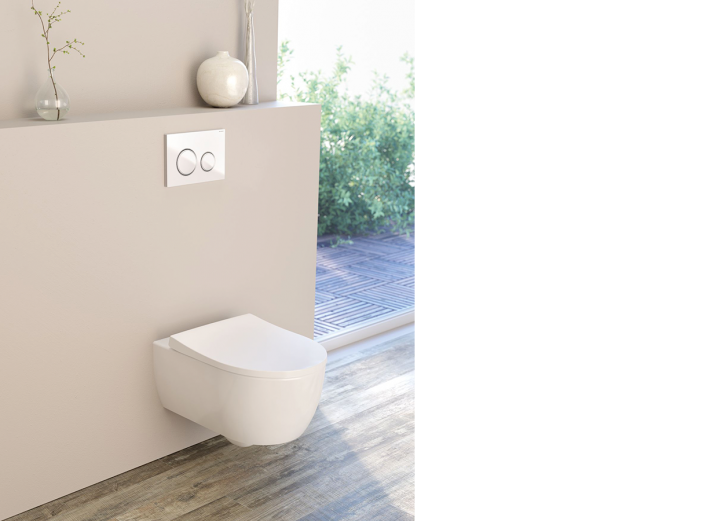 Geberit Sigma21 with iCon.
During this past summer time, many families have not been able to leave for holidays and travel or have decided not to do so, due to the present difficult sanitary situation. Moreover, an important share of the population has still not been able to return to their job posts or are currently teleworking. This implicates people spend much more time at home nowadays, which has created the need to implement certain home improvements in many occasions. According the report "Informe sobre el estado del sector de la reforma", released recently by Spanish specialized platform Habitissimo, the demand for home refurbishments has increased by 48% the last month of July compared on a like-to-like basis to the same month in 2019.
For those people that are considering to follow this trend, Swiss brand Geberit recommends to start with renovating the bathroom, to create a haven where to relax in an oasis of wellbeing. To avoid potential issues, the brand suggests to hire a professional installer and opt for premium quality brands such as Geberit, offering total reliability and all guarantees.
Concealed cisterns, light colours, smooth surfaces, large format ceramics, wall hung bathroom furniture and sanitary elements featuring Rimfree® technology or cabinets with intelligent storing are only some of the brands´ proposals.