Ohmyshower launches the new shower tray collection Hermes
The latest addition to the unique shower tray product portfolio from the Spanish brand belonging to the F&D group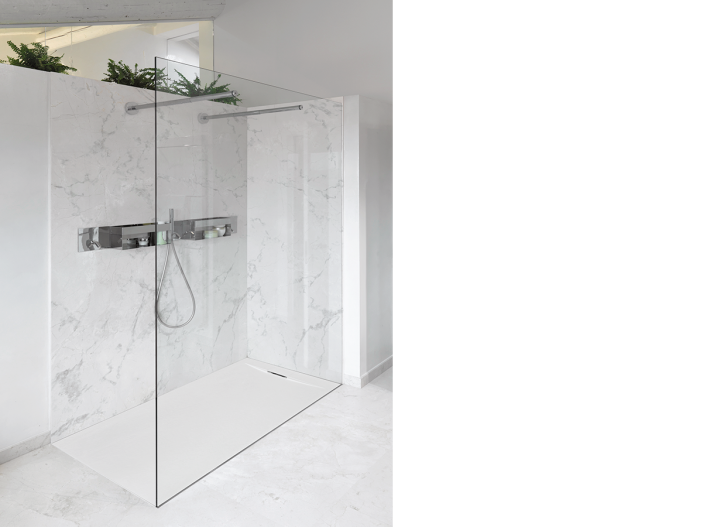 Hermes by Ohmyshower.
Hermes is the latest addition to the shower tray collections of the Ohmyshower brand, part of the F&D group. A new series which stands out because it is a very interesting alternative to the classic shower tray, featuring a unique slope and location of the waste valve, for a perfect water draining. The shower floor allows cutting at three sides, so it can be customised to fit different bathroom designs or customer needs.
Like all other products from Ohmyshower, Hermes is equipped with anti-slip and antibacterial coatings and combines perfectly with the decorative polycarbonate wall panels (for easy installation by one individual), that the brand also has included in its product portfolio. The combination of both elements will make your bathroom look unique and modern. At present Ohmyshower continues its production performance with maximum output and all customer services remain available, in order to promote the domestic economy and activate a soon recovery of the market.