Cersaie 2022, a space for creativity
From September 26th to 30, the exhibition will showcase an area of ​​140 thousand square meters with a total of 15 halls that will display the latest product releases from the best firms in the world
Porcelanosa, Cersaie 2021.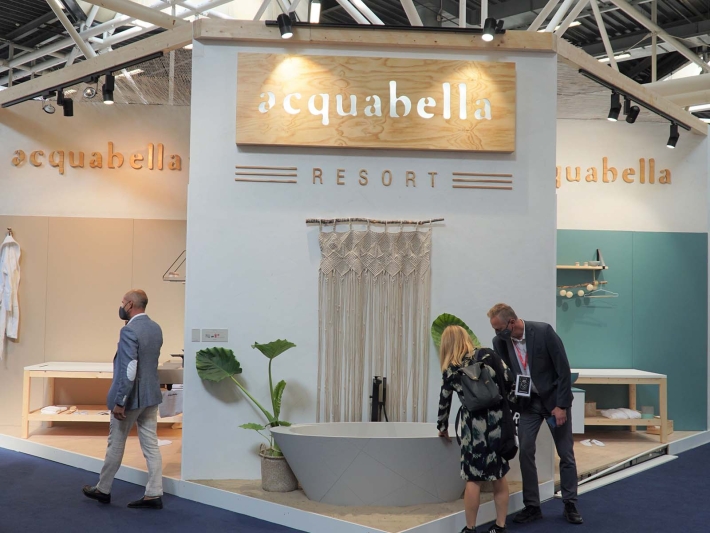 Stand de Acquabella en Cersaie.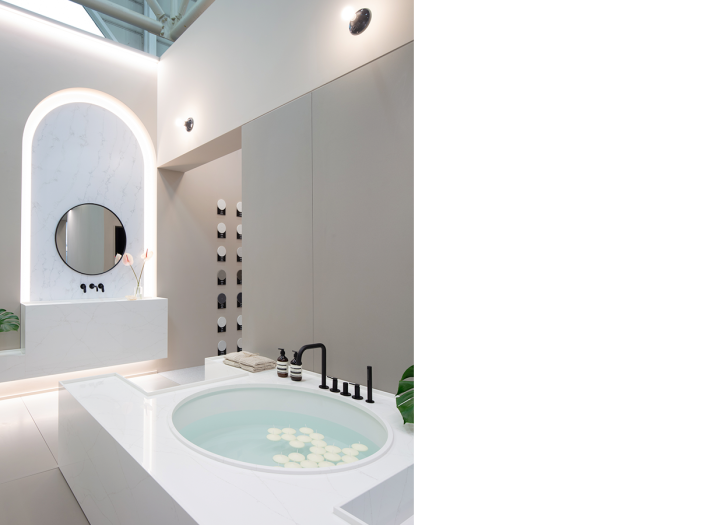 Lapitec Stand Didonè Comacchio Architects.
Cersaie 2022 will be held from September 26th to 30, 2022 in Bologna featuring a total surface area of ​​140,000 square meters, distributed over 15 halls, that will showcase the latest product releases from the best firms in the world. With more than 600 exhibitors from 24 countries and numerous visitors and international guests from the world of architecture and design, the International Exhibition of Ceramics for Architecture and Bathroom Equipment opens up to evolution and the future: new initiatives, thematic events to combine business and culture, loads of dedicated content and a virtual platform to maximize the results of the exhibition throughout its five days.
At Cersaie 2022, a total of 137 Spanish exhibitors will participate -data as per July 22nd-, including companies such as Acquabella, Fiora, Gama-Decor, Hidrobox, MCBath, Naxani, Noken, Salgar, Zenon Smart Solid Surface, Ape Grupo, Aparici, Porcelanosa, Azteca, Keraben, Azulev, Roca Tiles, Argenta, Bestile, Ceracasa, Cifre, Coloronda, Colorker, Esmalglass, Equipe Cerámicas, Exagres, Fabresa, Fanal, Grespania, Gayafores, Ibero, Hisbalit, Mainzu, Navarti, Natucer, Newker, Pamesa, Rocersa, STN, TAU, Vidrepur, Vidre or Wow Design, just to name a few. Sala Baño magazine will also be present at Cersaie 2022 with a proper booth to cover live all the news from the event.