Catalano's New Zero collection wins the red dot award 2018
One of the most prestigious awards in the world of design
New Zero by Catalano.
New Zero by Catalano, red dot award 2018.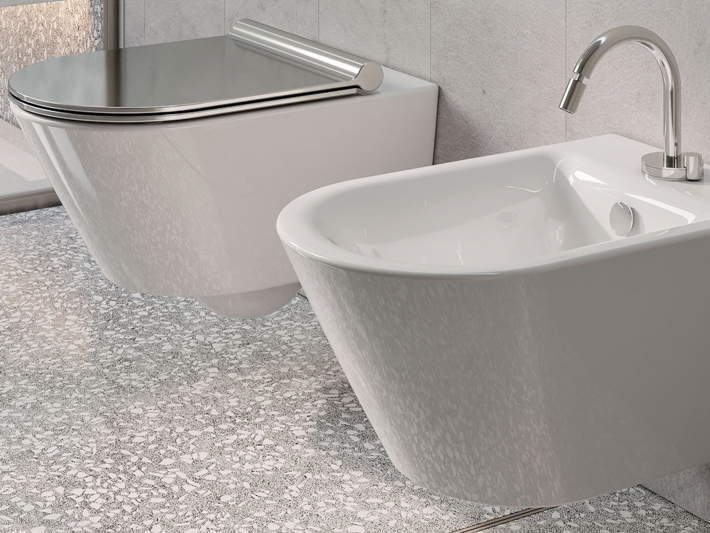 New Zero by Catalano, red dot award 2018.
The restyling of the Zero collection of the well-known Italian brand Catalano, baptized New Zero, has been renowned with one of the most important awards in the world of design, the German red dot award 2018. Eighteen years after the launch of the original Sistema Zero range, New Zero is the logical evolution of the brand´s emblematic series and has transformed the original collection by picking up its elements and skilfully evolving them by adding slight adjustments that lend it an independent appearance, confirming that quality and innovation are always synonymous with perseverance.
The New Zero range has taken up and continued in a visually expressive manner the versatile character of the vast product family of the original Zero project, now more matured and balanced, and able to reflect the high technological level and the quality achieved by the Italian manufacturer in recent years. Maintaining the polyhedral character of the first Zero collection, the new Zero range is characterized by its greater lightness of shape in contemporary wash basins, marked by smooth lines, gentle shapes and slightly rounded edges, and convinces with a versatile collection of models with an important scope of available widths and dimensions, adding generous multifunctional shelves.