The fierce competition of the department stores, focus of the VII edition of the Andimac Congress
Sala Baño, media partner of the event, offers a 40% discount to all attendants
Andimac Congress.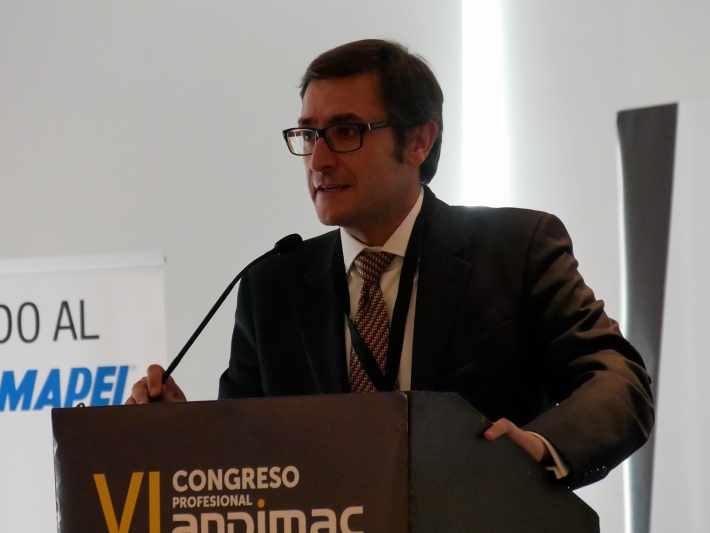 Sebastián Molinero, Andimac Secretary General.
The Spanish Association of Ceramics and Building Materials Distributors (Andimac in its Spanish acronym) will focus during its forthcoming annual congress, to be celebrated on the 23rd and 24th of October at the Feria Valencia venue, at the growing challenges that faces the specialist distributor store against the increasing competition of the large department stores and digital multi-national companies. According to the data provided by Andimac, three out of five stores feel under threat, because of the challenge of fast pace growth of online sales by technological giants such as Amazon.
During the Conference, Andimac will analyse the kind of challenges that the specialist professional channel will face in the upcoming new decade, when technology will undoubtedly increase its relevancy, but at the same time, there will arise also other decisive chapters such as the human factor. And more precisely, by means of the figure of the technical consultant in specialized stores, these will be able, with a laudable effort, to re-adapt and transform their sales teams and professionalize them, in order to create a new kind of relation with the customers, to generate direct customer solutions, that are tailored to their needs, so as to stimulate increased footfall at the professional stores again.
Sala Baño, as a media partner of the Andimac Congress, offers a 40% discount to all attendees. FOR REGISTRATION WITH DISCOUNT, PLEASE COMPLETE THE FORM THAT YOU CAN DOWNLOAD IN THIS LINK