The Spanish leading firm Porcelanosa Group opens a new showroom in Madrid
More than 500 invited guests enjoyed the opening celebration act with the presence of many celebrities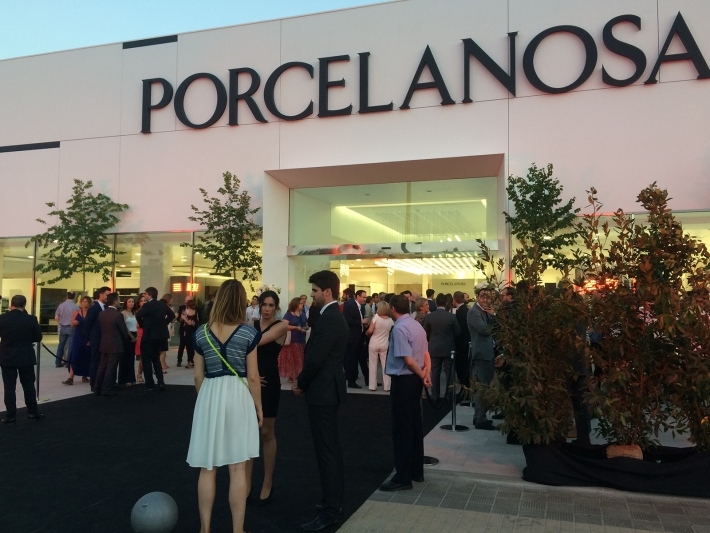 Porcelanosa Group's new showroom in Madrid.
Porcelanosa Group's new showroom in Madrid.
Porcelanosa Group's showroom.
Isabel Preysler.
Carmen Martínez Bordiu.
Amaia Salamanca.
Nieves Álvarez.
The new Porcelanosa showroom is located in the retail area of 'Parque Empresarial Megapark' of the Spanish community of San Sebastián de los Reyes, near Madrid. The impressive opening gala was celebrated with the assistance of over 500 invited guests, together with many celebrities and friends of the firm, accompanied with the presence of Ms. Isabel Preysler, long time ambassador of the Spanish luxury brand. All guests were invited to explore the new Porcelanosa showroom that is set out over an area of nearly 2.000sqm. The new Porcelanosa store showcases the latest innovative product proposals from the 8 firms that compose the leading Spanish Group; Porcelanosa, Systempool, L´Antic Colonial, Venis, Urbatek, Gamadecor, Noken and Butech.
This latest showroom opening, a new addition to the already extensive network of Porcelanosa brand stores expresses the innovative showroom concept created by the firm and based on conceptual and sophisticated spaces. A unique display area to discover the latest trends and product innovations related to bathrooms, kitchens, natural stone, construction materials and systems. The Porcelanosa brand, once more, confirms and reinforces its undisputable leadership in the sector with a new brand store that allows visitors to explore the universe of Porcelanosa, and discover the latest in floor tiles, wall tiles and luxury furniture.