Royo launches Clik, the first bathroom furniture in Europe with an easy assembling system
The new Clik furniture has already successfully passed the test in neighboring country France and it can be assembled, without tools nor screws, at your home in only fifteen minutes
Clik collection by Royo.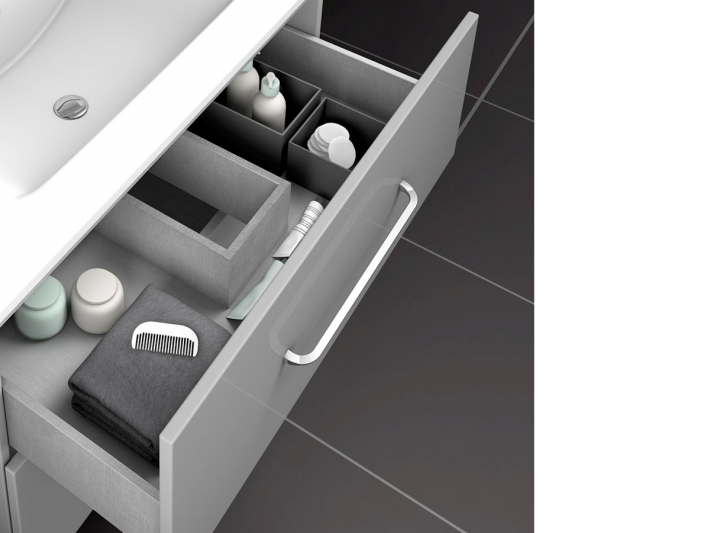 Clik collection by Royo.
Clik collection by Royo.
The first easy-to-assembly bathroom furniture in Europe has now become a reality by courtesy of Spanish Royo, the leading brand of the RGIB group. Royo has managed in a very short period of time- since its launch earlier this year in January-, to sell more than 30.000 units through its commercial network in Europe. The product line has been developed by the firm´s in-house R&D Department and is the first bathroom furniture that does not need any kind of tools for assembling and can be easily fitted by the end user in only 15 minutes. The in-house engineering and design process has achieved a substantial reduction of 80% in assembly time. The new Royo "Clik" system guarantees a perfect fit and assembly of the furniture components without the need to connect them with third parts like metallic screws or other hardware or mounting systems. The ultimate advantage of "Clik" is that it can be assembled directly at the customer´s home, thanks to the fact that it is highly intuitive and does not require specific skills for its installation.
This new self-assembly furniture model, which has already successfully passed the market test in neighboring country France, is an own development by Royo´s R&D team. The Royo in-house team has been working on the project for three year after being commissioned by the company´s sales management, with the task to launch an innovative furniture line in flat pack manufacturing that can be easily assembled and installed by the customer himself at his home without the need of any special tools or skills. Once all technical tests were successfully passed and completed the Clik furniture line passed into the industrial process and can be found already nowadays in the entire European DIY retail network.