The new Fiora has become the Premium Brand of RGIB
The Spanish firm renews its brand image to reinforce its design orientated strategy
Fiora offers the new colours, materials, textures and finishes for this new year 2019.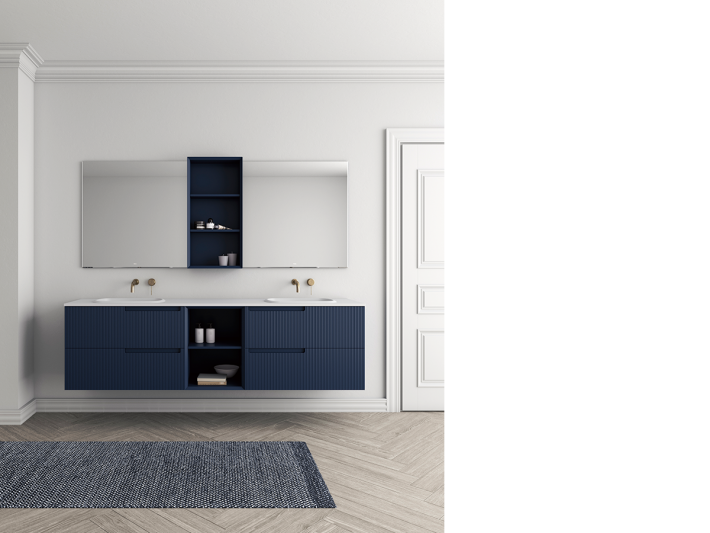 Sinergy by Fiora.
Limite by Fiora.
Sinergy Collection by Fiora.
The Spanish Fiora brand has consolidated itself as the premium label of RGIB, the Royo Group International Bathroom, global operator of bathroom furniture and shower equipment. The renewed strategy of the Fiora label, after it acquisition by RGIB, strengthens its position as a premium brand, where product design and innovation are part of its essence. The new strategic plan for Fiora estimates a potential sales growth of 100% in the next 5 years and the creation of a second innovation centre for research and development at the Nájera location, in the Spanish La Rioja region, headquarter of the firm.
In this way, the Spanish brand for global solutions in the bathroom equipment sector, will multiply y 3 the number of annual new product launches, with respect to previous years. The 2019 collections of Fiora already represent the company´s renewed DNA by offering original and innovative design concepts, quality finishes and high care for detail, adding higher level of designs. The updated logo and general identity aims to strengthen the presence of Fiora in the professional prescription market, targeting the more selective customer segment, as well as architects and designers, by featuring an improved, innovative and exclusive product portfolio.