Cosentino City Madrid, for three years already the meeting point for architecture and design
The Cosentino team gathers their best customer accounts and collaborators to celebrate its anniversary with an exclusive event inspired in Dekton® Liquid
Cosentino Center Madrid.
Cosentino Center Madrid.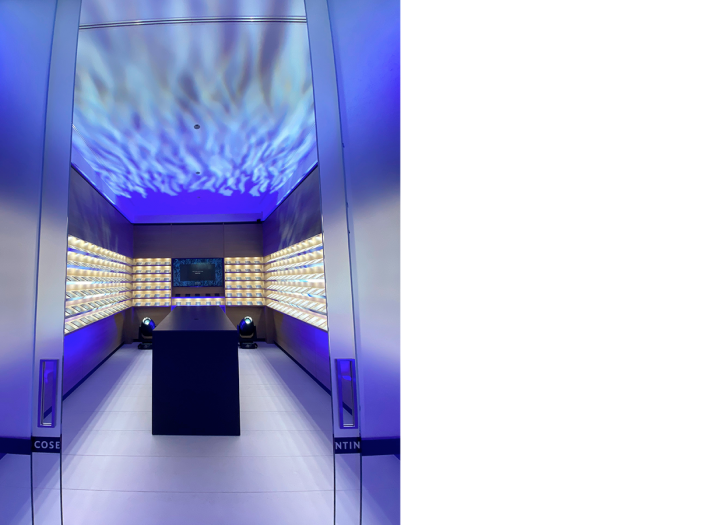 Cosentino Center Madrid.
Cosentino City Madrid, the spectacular showroom from the Spanish Cosentino brand located at 116, Paseo de la Castellana, in the heart of the city, celebrated its third anniversary. The Cosentino showroom is a consolidated space of reference for the world of architecture and design professionals. During last year, a total of 184 events have been held, more than 70% were focused on architects, designers and interior decorators. The remaining number of events were directed to the retail sector and a variety of corporate activities, such as product presentations and training courses for the Cosentino staff members. During that same year, Cosentino City Madrid received the visit of more than 7.000 people.
On the occasion of its third anniversary, on last March 5th, the team of Cosentino City Madrid invited their best customer accounts and collaborators to join a cosy and exclusive event. The new colour ranges of Dekton® Liquid, inspired by the principles of fluid dynamics and created by the London based studio Patternity were the overarching element of the event.